Montreal Beach Resort Accommodations
The Montreal Beach Resort knows what our guests need before we're asked. We'll provide you and your family with the highest level of personalized service and family-friendly fun in the Cape May area.
Our amenities are intended for optimum relaxation. The Montreal Beach resort is designed with your comfort in mind!
Book now or call 1-800-525-7011 for personalized service and customized reservations.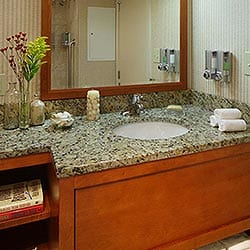 Large luxurious bathrooms with hairdryer and personal toiletries.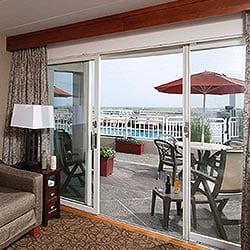 Private balconies with panoramic views (Select Rooms)