Summer is just about here and that means vacation time for many people. When it comes to your vacation, we know that you have tons of choices of destinations as well as accommodations. We also know that your accommodations can make or break your trip, so selecting the right place for your vacation is key. At Montreal Beach Resort, we work hard everyday to bring you the best experience so that you can relax and enjoy your time away from the day to day hustle and bustle. Check out these reasons why you will want to stay at Montreal Beach Resort during your next vacation.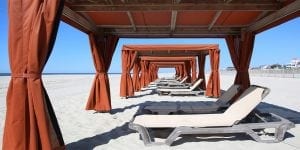 Best of Cape May
Montreal Beach Resort has much to offer its guests and we can boil it down in two words: the best. Montreal Beach Resort is the best place stay in Cape May. We are located just steps from the beach and our oceanfront rooms provide guests with incredible views. We aim to provide each and every guest with accommodations that are comfortable, yet stylish and very, very clean. Comfort, style and cleanliness have major impacts on guest experiences, so our goal is to provide each one of these every single day. We strive to bring our guests the best of Cape May.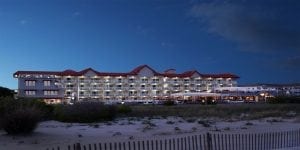 Our Track Record
Our track record is long and is only getting longer. We've been around for more than 50 years and we aren't stopping now. As times have changed, so have we to ensure that we are offering our guests nothing but the best. We've constantly evolved to meet the needs of our guests, but one thing that hasn't changed is our mission to treat our guests like family. For the last 50 years, our core principle has been to treat our guests like family and we won't waver from it. Montreal Beach Resort has been family owned and managed for three generations and our values are holding strong. But don't take our word for it. Come and see what it's like to be part of the family.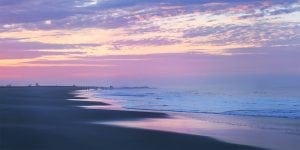 Amenities
Montreal Beach Resort has top notch amenities available to guests. Aside from our oceanfront location, we have a large oceanfront swimming pool and whirlpool complete with food and beverage service, two oceanfront sun decks, a fitness center, Harry's Ocean Bar & Grille, complimentary high-speed wireless internet and much more. After service, amenities are paramount. We've even got a charging station for electric cars!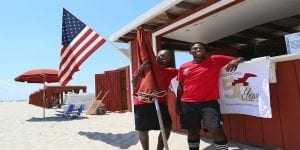 Accolade Avenue
We're not the only ones who think that Montreal Beach Resort is cream of the crop. We've received compliments and accolades by many. The Huffington Post named Montreal Beach Resort as one of "7 Great Historic Upscale Lodgings in Northeast USA." We also received a 3G and Beyond Award by SNJ Business People. As a third-generation family-owned business in the South Jersey area, we've been recognized for our commitment to making South Jersey the best. The best place to work, live and raise a family. Our 50 year anniversary was even covered by a few news outlets. With as much excitement buzzing around about the Montreal Beach Resort, you will want to check us out for yourself on your next vacation and we can't wait to see you!