The Montreal Beach Resort has your latest in Cape May news, upcoming events, and fun at the hotel. Our hotel is located just steps from the sandy beaches and refreshing waters of Cape May, New Jersey. The Montreal Beach Resort has well-appointed hotel room accommodations, Harry's Ocean Bar & Grille and a spectacular oceanfront pool. It comes as no surprise that people are always talking about the Montreal Beach Resort.
There are always many exciting activities in Cape May. Read our articles below for information about Cape May, and our beachfront hotel.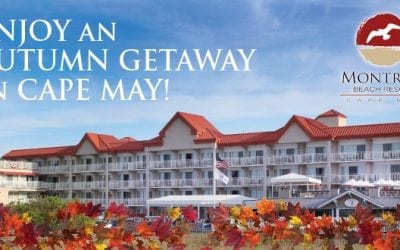 Your Cape May offseason guide. Did you know that in Cape May you can find fun and exciting activities to do all year long? It's true, you can. The fall, especially, is a great time to explore new areas, visit Cape May's unique shops and restaurants, or enjoy local...
read more