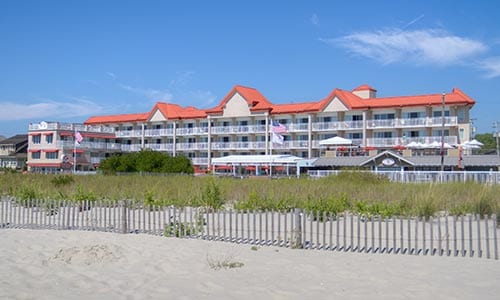 Now & Again 2020!
If you have a 2019 reservation, this is your chance to SAVE BIG in 2020! This exclusive offer is for returning guests with 2019 reservations only and is only available from April 1-30.
Here's how Now and Again 2020 works:
You must have a reservation for 2019.

You must call between April 1 and April 30 to receive the offer.

Call us with your 2019 confirmation in hand at 800-525-7011 or 609-884-7011 (offer is not available through online booking).

We will reserve your same room and time period that you have reserved for 2019.

Your 2020 reservation will be made at the lowest available rate.

Starting May 1, this offer will no longer apply and rates for 2020 will be subject to an increase. All rooms will be opened to the general public.
Thank you for your loyal patronage. We look forward to seeing you soon!